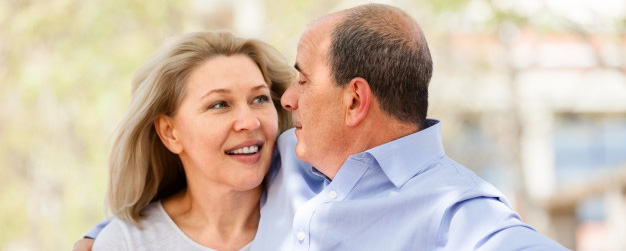 Dating over 50: a myth or reality?
Dating is a lot of fun, especially when you are young, hot, and full of life and energy. When being over 50, you start thinking you are too old for that, however, you shouldn't think like that at all. Yes, when you are much younger, everything seems to be much easier. You do not experience any difficulties with impressing a girl.
Now, imagine that when you are in your 50s, everything seems different. This is very good though. You are much older but along with that, you are more experienced, wiser, adventurous, and ready for moving to greener pastures.
Dating over 50 isn't only possible but even necessary. It gives you a chance to discover new pleasures of life, soar to new heights, and even feel much younger. A new relationship and the overall process of dating will re-energize you fully. Start your life from a different perspective and see how to do it!
Why it is important to date over 50
Only you know what kind of experience you have had before. Have you experienced the hard loss of your life partner? You might have gone through a very difficult divorce or breakup. Everyone has his or her own story because of which, people do not want to build new relationships again. It is understandable.
You should not give up your personal life though. A relationship gives people strength at any age. When you are in your 50s, you need this energy like never before. Dating after 50 doesn't only give us hope but also opens new horizons. It gives confidence that you can still love and be loved.
When dating at 50, you have hormone exposure. It makes people much younger, healthier, and happier. You do not only feel younger but look much better. It is crucial to experience these emotions and feelings when being a senior and you should definitely give it a try.
How to start dating after 50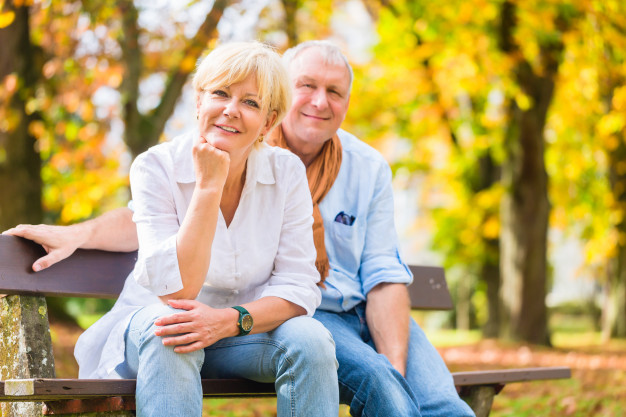 Over 50 dating can be tough, but only at the beginning. Once you try, you are the happiest person ever. For many people, even the idea of having a relationship again seems impossible because they simply don't give it a clue where to start.
Of course, when staying at home all the time, you will hardly meet someone. It means that you should start socializing. It's time to meet new people, make new acquaintances, and change your life, after all. Here are a couple of tips on how and where you can start dating over 50.
Evaluate your chances honestly
Before you start dating when you are over 50, you should look in the mirror and evaluate yourself. See what you look like, first of all. Do you look modern, attractive, and still fit? If not, then it is time to improve it. Visit a good hairstylist, shop for some stylish clothes, and start doing at least morning gymnastics.
Evaluation is necessary not only for your physical appearance but also for your emotional state. Do you feel ready for a new relationship? If not, you should prepare first. Find some more confidence, forget about all negative experiences, and make room for new love affairs.
Take a trip
Although dating over 50 seems complicated to you, you should not stay at home and wait for miracles. Your life won't change unless you do it yourself. Changing your surroundings is a great start. You can take a short (or even a long) trip for that purpose.
The best option would be to go to a resort, somewhere you have never been to — mountains, sea, great sightseeing. Choose something you have always wanted to do. Not everyone possesses enough time for such trips though. In that case, you can just go somewhere for a weekend.
Avoid picking places you used to visit with your ex or late spouse though. They will remind you about your past and this is what you need to get rid of. You must reboot your life fully and this trip should help you do it, relax, and get some more energy to start a new relationship.
The good thing is that such trips can become the reason for making new friends or even finding new crushes. Lots of singles travel alone and just like you, strive for changes in their lives. Even if you don't meet anyone, you will have a good time, rest, and more energy for dating again.
Start having social life
When you are over 50, dating is not easy since you do not socialize a lot. You should start doing it though even if there is no wish. When spending most of your time at home, you will hardly meet someone. No one will come to you and offer to start dating. Therefore, you should put in some effort.
Do you have any friends? Launch a tradition of having a coffee somewhere together at least once a week. If you have no friends, don't worry, you can start attending exhibitions, concerts, museums, and whatever your heart wishes alone. Such places are full of singles and your chances to meet someone are very high.
Start attending gyms, walking in parks, you may even start reading your favorite books on a bench of your local park. You will definitely find someone to share your interests with. There are salsa classes, yoga, and many other activities you should try. Such activities will bring you many new meetings and connections.
Try speed dating
If you think speed dating is not good for people over 50, you are wrong. Such events are usually for people of all ages. You should check information online or maybe your friends attend some of such events. Make sure to register in the group for people of your age category.
Speed dating usually takes place in popular clubs, cafes, or restaurants. You will meet a lot of women in just one evening. Each member has 180 seconds to impress another one. This is a great chance to find someone to go on a date with. It is also great that if you don't like someone, you will not have to talk to this person for more than 3 minutes.
Even if you don't meet anyone for the first time, you will surely have a good time. This is a wonderful way to start socializing. The overall atmosphere is great, all singles gather together with the aim of spending a good evening and perhaps, meeting someone worthy. Do not neglect such a wonderful opportunity.
Online dating will be helpful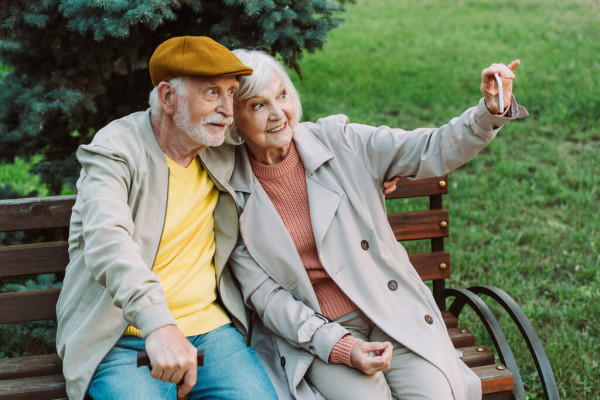 If you are too busy or still do not find it possible to socialize a lot, you can find dating sites for singles over 50. Do not think that online dating is only good for young people. It is great for everyone and people all over the world keep meeting each other this way.
Here is what you should do:
Find a good over 50 dating site;
Create a profile;
Start communicating;
Have a real date.
Everything seems very easy, doesn't it? Such a dating process won't take much of your time and would require just a couple of hours or even minutes a day. You should only pick reputable dating sites for people over 50, otherwise, you might be scammed and disappointed for the rest of your life.
There are a couple of tips on how to use dating sites for seniors over 50. Follow the tips below and make sure your experience is pleasant and successful.
Remember about age difference
There are plenty of dating sites for singles after 50. You will find people of different age groups there. Sometimes, younger girls do not mind communicating with older guys because they find it interesting and flattering to have more attention. You should not hope for much though.
Such ladies are rather curious and will hardly have any relationship with you. If you do not want to be scammed or just played with, you should be realistic about your expectations. You are a wise and mature man who needs a mature and experienced woman. She must be interested in you and your best qualities — wisdom, experience, maturity, etc.
If you want to find such a crush, choose a woman with a reasonable age gap. Do not think a young and beautiful model-like fancy girl lacks attention and wants to date you because she is really attracted to you both physically and mentally. Be wise in everything and in search for your life partner, as well.
Avoid getting stuck on dating sites
Communication on dating sites over 50 can be amazing. You will be flattered to receive romantic letters from women and send them tons of messages in return. There are so many beautiful and decent ladies on the sites, but you cannot communicate with them all.
Once you find a worthy potential partner, you should not keep looking but do everything to meet her in real life. Having a real date is your goal and you should not forget about it. You are not looking for pen pals but a real relationship. So, move on and prove to everyone that dating for seniors over 50 can really work miracles!