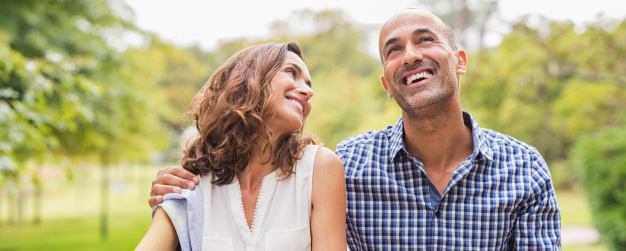 How to succeed when dating over 40
Dating over 40 is incredible. People at that age are mature, wise, full of vitality, and still hot and adventurous. This is probably the best age to date because you make fewer mistakes than in your 20s or 30s, know what you want, and have a much better idea of what kind of partner you would like to see by your side.
Not everyone can boast about over 40 dating. Some people experience certain losses, divorces, and difficult breakups. Once the relationship that lasted half of their life comes to an end, they do not find it possible to start a new page in their life book.
If you are 40 and over, want to start dating but do not know where and how to start doing it, check the following guide and see what exactly you should do, where to look for a new crush, and what mistakes to avoid. Let's start!
Realize that dating over 40 is different from dating in your 20s
Sometimes, people who reach their 40s make the same mistakes — they start a new relationship as they did 10 or even 20 years ago. This is one of the biggest no-nos because each age is a new stage of your life. Therefore, you should have different behavior, expectations, and needs.
If you choose to date a younger girl, you should not behave like you are in your twenties. The reason is this girl picks you because you are older, maturer, wiser, and more experienced. She doesn't want you to behave like 20 years ago at all.
The dating process when you are 40 and over is also different. Do not be scared of it, it must be so. You might not have spontaneous dates or do crazy things anymore. Everything happens quieter and steadier, and that is the beauty of over 40 dating.
Be realistic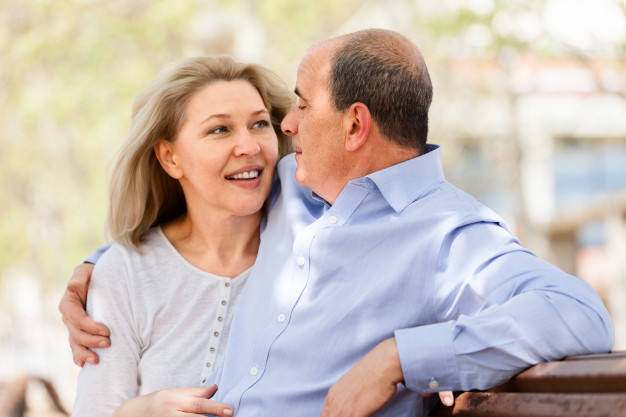 When dating over 40, people start being more selective and have a totally different insight into many things, including their relationships. When you are 40, you are full of life and still very sexy and hot. Men in their 40s often attract younger women.
You should remain realistic though. Think well about how you look and what attracts a particular woman in you. Is that your money that she finds so appealing? Younger girls often prefer men of your age because they can give what young boys cannot offer due to their financial immaturity.
If you are not in your best shape, not extremely handsome, and not a millionaire, then you should be wise and realize what exactly women want from you. If this is a younger girl, she might be interested in financial help. If you don't want to have such a consuming relationship, approach dating over 40 wisely.
Women are attracted to mature and experienced men, so evaluate yourself thoroughly. If you have a good job and can offer many things to a woman, are not infantile, and can bear responsibility, you can be a good match to any woman. Do not forget about your look though because women also pay attention to it.
In case you do not look your best at the moment, you'd better change that and work on your image a bit. Do a good haircut, start working out at least once a week, change your wardrobe for something more suitable for your age. All these things are crucial for ladies of all ages.
What do women like about men in their 40s
It's not a secret that girls and ladies in their 30s-40s often date men over 40. It doesn't mean that men of that age become more good-looking or hotter. It is all about your personality and inner world. Females adore it when a man doesn't behave like a boy, they do not want to date infantile guys.
Therefore, there is a range of qualities any girl would appreciate about you when you are in your 40s. Pay attention to the following checklist and think about what qualities you do have and which ones you still lack. This checklist will be helpful even when using dating sites for over 40.
Responsibility
Maturity is not about age and you know it. It is about being responsible for your life, decisions, and for your relationship. This is called maturity, and women adore responsible men. Unlike younger boys, men in their 40's will never disappear for no reason or switch their phones off.
A mature man will always help when his woman needs it. He will not ignore her problems and will bear responsibility for her issues. This is the quality that attracts women of any age. Are you responsible enough? If not, then start working on it because nothing is sexier to a woman than a man who can bear responsibility.
Patience
A patient man is a desired man, and men stop being drama kings in their 40s. As you know, women grow up mentally sooner than men so that a lady in her 30s will be maturer than a guy of the same age. Therefore, women in their 30s prefer dating men in their 40s because they are patient and do not cause any dramas.
For younger men, it is normal to cause a scandal or a drama because a girl didn't reply to a phone call or any other little thing. You are not going to do it, are you? This is why a woman in her 20s or 30s will prefer you to a younger man. If you lack patience though and still behave as you did 10 years ago, it is better to reconsider your approach to dating over 40.
Experience
If you are experienced in life, career, and relationships, it is your biggest benefit. Girls like dating men over 40 because of their life experience. You surely know many things, can discuss interesting topics, and impress your woman with the baggage of your knowledge.
You are also very experienced in relationships and intimacy, so you can give any lady what she is looking for. Try to show your woman how experienced you are but by no means, boast about it. Any girl will prefer you to a young inexperienced boy.
How to find dating when being over 40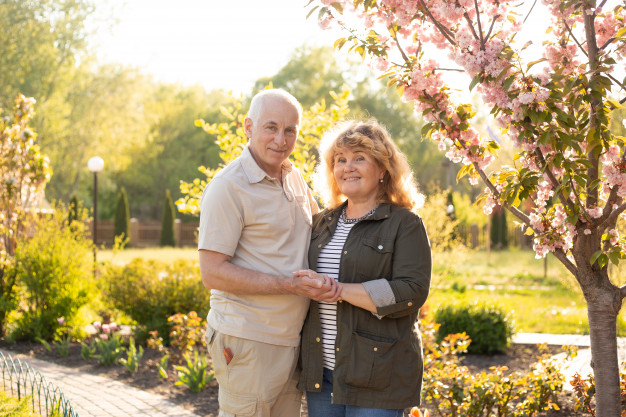 If you broke up recently, divorced, or didn't date for a long time, starting to date after being 40 might be quite complicated and frustrating. Starting a new relationship after being single for many years or breaking up after a long-lasting relationship is not easy.
Finding a new crush just by sitting at home is impossible, so you must do something. For example, you can ask your friends to make you acquainted with a good woman, start attending different events, exhibitions, clubs, doing sports, and meet women this way. Socializing is your key to success.
If you do not have much time for going out, spending time with your friends, or socializing much, you can try online dating for people over 40. This is a good way to meet someone without leaving the comfort of your home.
There are plenty of dating sites for 40 and over where you can easily find a suitable lady. However, there are a couple of tips to keep in mind before you do that. They will help you avoid scams and disappointment.
Opt for reputable services
You will definitely have no issue finding over 40 dating websites, there are really plenty of them. You should be careful though and do not entrust your search to unreliable providers. Online dating is full of scams, so facing it is not very pleasant.
Choose only reputable websites. If you want a personalized approach, you might need to consider matchmaking. Not to face scammers, check the terms and conditions, refund policies, and anti-scam policies of the site.
Invest in your profile
When using dating sites for singles over 40, you should spend enough time to create a very decent profile. A man in his 40 is a good catch for women, but if your profile photo isn't good or your profile is just empty, you will hardly catch someone's attention.
Therefore, choose the best photo of yourself — not 10 or 20 years ago but the most recent one. We bet you looked great in your 20s, but this is not what you look like right now. If you do not want to disappoint your potential girlfriend, then post a recent photo. Of course, it should be of good quality and respectable.
Your description should be also appealing. Ladies pay attention to what you write about yourself and want to see who you are looking for. If you do not describe these aspects, they will not want to guess. Let them know clearly about who you want to see by your side.
Do not boast about yourself but write about your strongest sides. Girls do not like selfish and egocentric guys, so avoid sounding this way. Keep the age difference in mind, do not look for much younger women, which will make your dating over 40 a valuable experience.