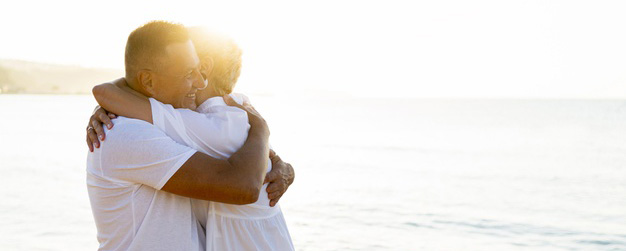 Dating over 60: the secrets of being happy
Not everyone can imagine dating when being over 60. Does it sound unbelievable to you? If so, check the stories of other people who manage to date successfully in their 60s.
If you look at people of your age and wonder how they manage to find younger women to date and be in a wonderful mood and shape, check this guide and find it out. Find your way to meet your better half when being a senior in your late 60s.
Why it is important to date in your 60s
Dating over 60 is crucial for everyone. Any relationship and intimate life cause hormone exposure and therefore, people start feeling stronger, younger, and much healthier. According to a survey, people who date in their 60s are much healthier and look much younger than their counterparts.
It means that dating in your 60s prolongs your life, makes you feel much better and healthier. Moreover, it gives many positive emotions and you live your life to the fullest. If you want to change your life for the better, you should work on finding someone to date the soonest, and here is how.
What to do to start dating over 60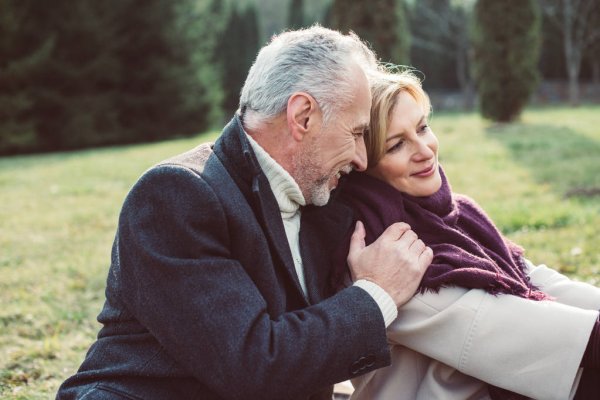 It can be pretty tough to start dating for seniors over 60. You are not at your best age anymore and catching a good lady is not that easy anymore. You might also think you have lost your shape and do not look that well. However, these are just prejudices and nothing can become an obstacle when people have a real wish to meet each other and build a relationship.
Of course, just having a wish to date is not enough. Some efforts are a must. Otherwise, you risk waiting forever. To start dating in your 60s, you should simply start socializing and meeting new people. Doing activities and sports would be also helpful. However, first of all, you should look in the mirror and evaluate your appearance and emotional readiness.
Start working on your appearance
This is the initial and the most important step for those who plan to date over 60. You should look at yourself and have an honest talk with yourself. Look in the mirror and answer the question of what you see there.
Do you see a successful and self-sufficient person who can still be admired by women? If you were a woman, would you date such a man? Answer sincerely, do not flatter yourself. If you do not see a good-looking man in the mirror, don't despair because this part can be improved easily.
Some belly isn't a big obstacle for a senior man, but the lack of self-confidence is. You should not only look but feel well. These two conditions cannot exist without one another. When you love what you see in the mirror, you feel happy and people around you also love it.
If you don't, start with morning gymnastics, some walks, visit a good hairdresser, and change your wardrobe for something women would adore. Work on how you look outside and then, your inner state will also be changing step by step.
Attend public places and events
When sitting at home and doing only your house chores, you won't meet anyone other than your neighbors. It is possible to come across your soulmate even when shopping for groceries or just staying in a queue, so you should use all chances and don't miss any of them.
Public places such as beaches, cafes, gyms, sports clubs, bars, and various events like concerts, exhibitions, charity evenings, etc. are a wonderful way to meet your new crush. You should not neglect such opportunities.
Go alone or with your friends. Attend even speed dating events that take place all the time in your area. Do not sit at home but show yourself to others, make new connections, and start your over 60 dating easily.
Travel
If you are lucky enough to retire in your 60s, you have so many choices. Trips are one of the best ways to start dating. Don't plan your trip just once a year, do not wait for your friends or children who cannot adjust their schedule to go with you. Do it on your own and meet new people.
Resorts or excursions are sometimes better than dating sites for seniors over 60. So many single people travel back and forth. The atmosphere of a new country is very appealing and contributes to adventures and new acquaintances.
No one says you must take expensive tours or travel very far. If you do not have enough time for that, short trips would also be very helpful. You might be still working, so just travelling somewhere for a weekend would be very good. You will reboot your life, get multiple new impressions, and surely meet someone to date.
Try online dating for people over 60
Although online dating might sound like an unknown word to you and you do not imagine how it may help you start dating in your 60s, it is a very efficient way of forgetting about loneliness. There are lots of free senior dating sites for singles over 60 and you will not feel out of place.
Online dating helps many people of your age find their soulmates or at least good people to know and communicate with. Even if you do not find a wife this way, you can surely have many dates. Before you start, find out what a newbie on dating sites over 60 should do and be aware of.
Try free websites first
There are a lot of paid dating services and needless to say, they are much better than free ones. However, to find out how everything is happening and whether this way of finding a relationship suits you, try several free dating sites for seniors over 60.
You can try and get a membership on one of the paid platforms at once. Preparing the ground would facilitate the process and prevent you from some disappointments though. Such a way of meeting your crush might not be good for you and not very convenient, so trying it out for free would be helpful.
Lots of paid dating sites also offer free trials and you can use this opportunity. It is not difficult to sign up, create a profile, and see how it goes. After all, you do not lose anything. Although if you want to have good results, you should use serious services and inevitably pay for your membership.
Do not forget about common sense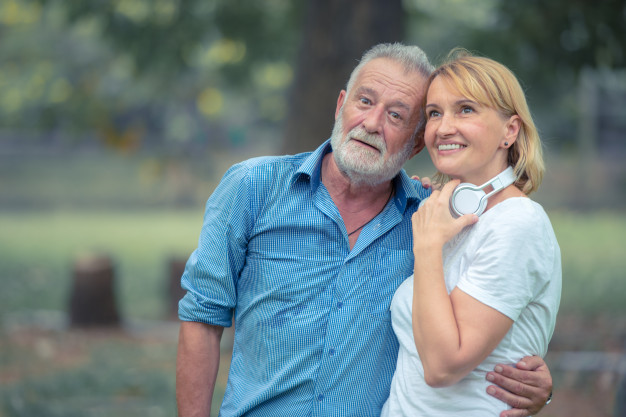 You will find many dating sites for seniors over 60, but it doesn't mean all singles will be of your age group there. You might meet a lady of any age range, so be careful and do not be seduced by youth and beauty.
Of course, you might say that you are not like that and you are looking for a reasonable age gap, a true life partner, and your soulmate. You will be surprised how easy it is to get captivated by beautiful profiles and seducing messages of younger girls.
Do remember that your aim is to find a true woman to date. You need someone who will understand you and love you for who you are. Young women may be very flattered by your attention and can easily communicate with you but unless you are extremely fit, handsome, and wealthy, they will hardly start a real relationship with you.
Communicating with someone much younger than you may increase your self-esteem. A disappointment and a heartbreak can also reduce it very quickly. Therefore, if you are not looking for a pen pal but real dates and life partner, do pay attention to ladies of your age group.
Avoid seeming younger than you are
One of the biggest no-nos of dating over 60 is trying to seem much younger than you are. How can you do it? Very easy — you can post old photos of yourself. If you do not have fresh and recent pictures, it is necessary to make them.
Many men post outdated photos. You surely looked great in your 30s or 40s, but this is far from what you look like now, even if you believe you did not change much. You'd better impress women by looking much better and younger than in your photos than vice versa.
Your crush will anyways see you sooner or later on a video chat or a real date. Do you think she will just not notice how much you have changed? To avoid scaring ladies off and being disappointed to the fullest, you should be honest not only with women but first of all, with yourself.
You are in your 60s and this is great. There is no need to seem like someone you are not. Women choose you not for your 20-year-old photos but for who you are — a mature, wise, and experienced man. They do not want to meet an infantile old man but a true life partner. So, be yourself and let your true love story start right now!